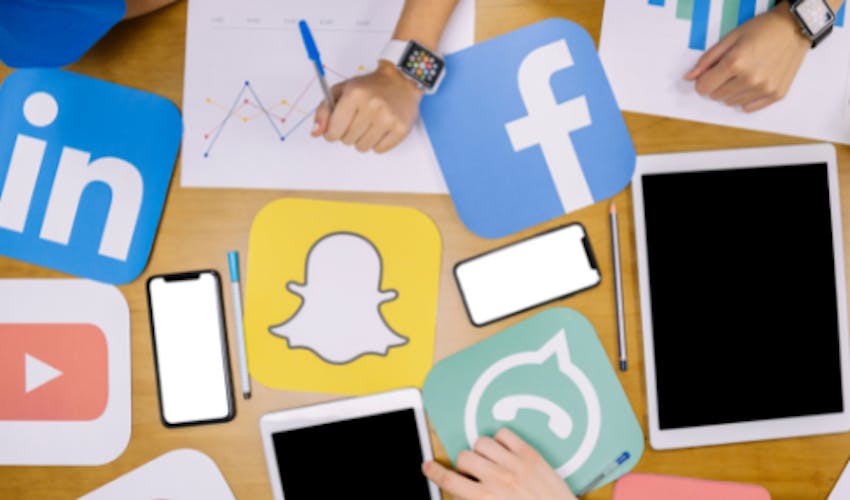 We have shared at length about safeguarding children on the internet in general. Considering the level of content consumption around us, a deeper and closer look at children's and teens' interaction with social media in particular is merited.
There's no doubt that children are spending more time online than ever before. Younger and younger children are getting exposed to the social media world and the pandemic-driven shift to hybrid and online learning has only accelerated their exposure to the online world. 
Within the huge digital ecosystem, social media refers to any website or app that allows us to communicate and engage with other users, whether it is through text-based messages or visual communication through photographs or videos. Other users can then engage with this "content" through comments, likes, reactions, etc. 
It is impossible to keep children and teens away from social apps like Instagram, TikTok, BeReal, Facebook, Twitter, Snapchat and the like. These have become an intrinsic part of learning and socialising today. Dr Hana Patel, GP and Mental Health Coach, says, "Social media is becoming more and more prominent in children's lives, especially with the covid-19 pandemic making us change how we interact and work now. Social media is now part of people's daily life, meaning, for some people it is normal to socialise online rather than in person. It can be a concern when children and adults have more social contact online than with people physically around them and face to face. In people less than 25 years old, there is a correlation between self-esteem and social media, with  people worried about their weight and appearance."
And this is just the tip of the iceberg. There are additional concerns: peer-to-peer bullying and abuse on social media or instant messaging platforms can go unnoticed by adults, and when left unchecked, these can provoke damaging consequences. There's another tangent of privacy considerations: social apps often collect data for targeted marketing. In light of the recent incidents about TikTok's handling of children's data, it is good to have some pre-emptive, robust measures to protect underage users on such platforms and see if the platforms have any safeguards or guardrails built into the experience. 
In this article, we will explore these risks and vulnerabilities and safeguards that can help manage them.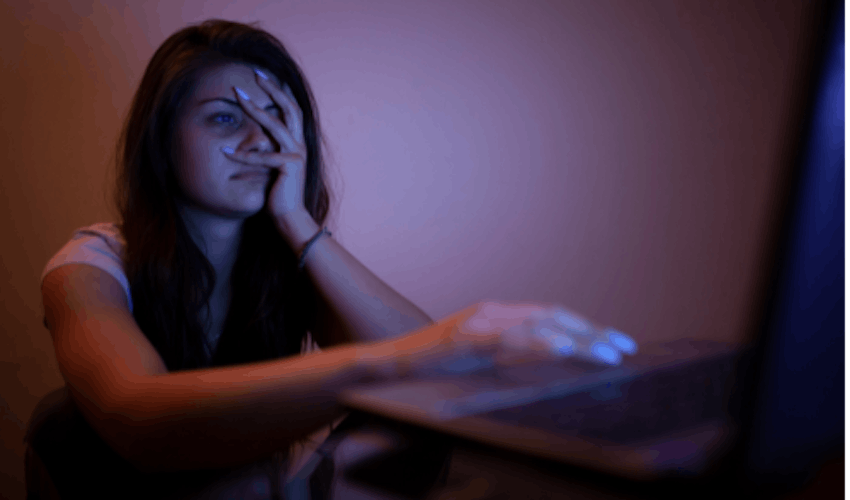 Reality check: Social Media as part of children's lives
Sevenoaks Kent-based Marie Brown, website designer and mother of two teens, shares, "I use social media a lot as part of my business so I consider myself rather social media savvy...However, I still have concerns. Notably about grooming/befriending by people they don't know (they may be friends of friends or acquaintances).  I know how easy it is to make friends with strangers online - you feel like you know them and they understand you. But it's what happens next that I worry about."
Apart from the obvious concerns about prolonged screen times, there are much graver concerns about the "unknown" in the digital space. The content posted by children online can be accessed and misused by child predators. They can hold such material over the children, and force them to meet in person or exhort them. This is further complicated by the psychological impacts of social media in our lives. Children often befriend strangers because social media can impact their self-esteem and cause isolation. Dr Patel also points us to "Duck syndrome," which explains how children can window-dress, i.e show their lives to be better than it is in reality, it is their effort to "appear superficially calm while suppressing any distress, depression, or anxieties of self-doubt."
Safeguards from the apps and platforms
Social media platforms and tech giant apps are now thankfully devising ways children can be protected from some risks. 
Parental Controls
Privacy features and parental controls have been introduced by the likes of Instagram, which include limiting the kind of posts that show up in the account feed, using the keyword moderation tool to restrict comments that contain specific words you consider offensive or inappropriate. Parents can set these features when children first start using these apps independently. 
Keeping accounts private
One self-imposed safeguard is keeping your content and account private instead of posting for public consumption. This means exercising more control over who you allow access to your account, so filter the followers and only allow people you know personally to follow you. Refrain from posting your live location or photos of your neighbourhood as it can be easily located. Children should also be taught how to block someone, how to report a post, etc.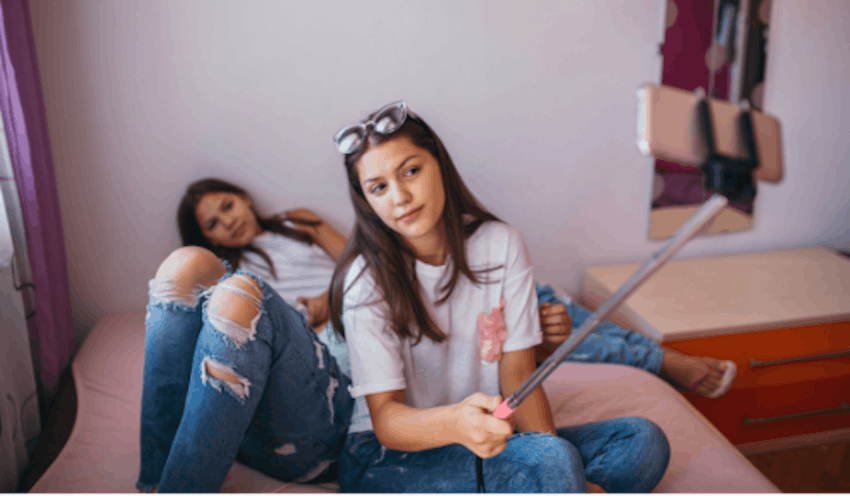 Additional safeguards that can be implemented
Talk to your children
It is important to have a discussion with your children not after something has happened, but before they start independently using such apps. Parents and teachers don't need to order or instruct children, but just sharing information about the risks associated with talking to strangers online, or sharing too much personal information, etc can be a helpful reminder for children to think before they post. Also give them a plan of action and extend pre-emptive support if something goes wrong in the future. 
Extend support and solutions
If any event online does generate panic or worry for children and teens, it can be helpful for them to have someone to talk to. If not their parents or teachers, they can also be signposted to safe spaces like counsellors or therapists at school, or helplines like Childline. Childline is free to contact on 0800 1111. Childline counsellors take calls 24 hours a day, 7 days a week from children and young people under 19. Childline counsellors are also available to speak online through 1-2-1 chat and via email.
Prioritise wellbeing
Dr Patel shares that we can pre-empt unsafe situations and psychological distress "by trying to help children and loved ones understand that on social media people are sharing the good times and hiding the bad, cultivating and choosing what they post on social media, so that it is an edited version of their lives." She adds, " it is also important to teach them not to compare themselves to others or have unachievable standards, to unfollow content and users who seem to be making them feel bad about themselves, to take a break from social media, make a point of speaking to someone about how they feel."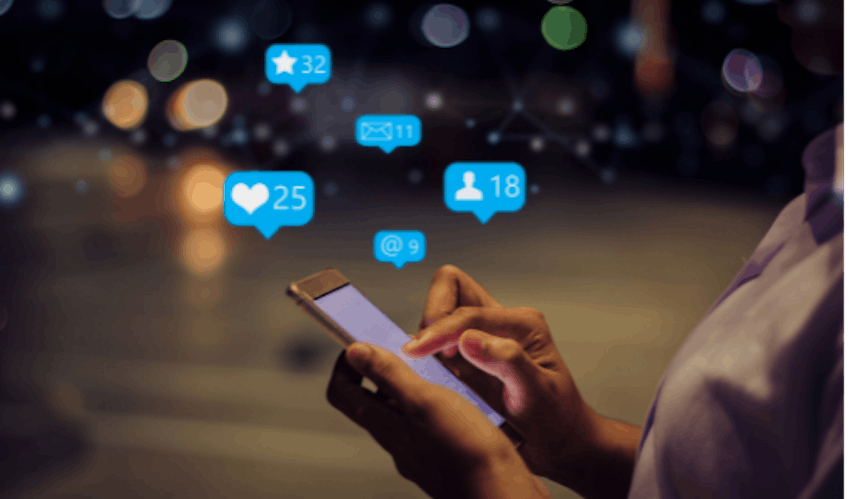 Sensitisation of children and teens at school
Know what apps children are using
For schools, it is important to stay aware of all platforms that are popular among children, this will help devise safeguards in case of any issue. It is also recommended that school staff familiarises themselves with these apps and how they work so that they are better equipped to deal with any incidents and about the safety features available. 
Healthy discussions around social media
Not everything has to be discussed as a lesson or a cautionary tale. Schools should have normal conversations about social media in a way that makes children feel empowered. Instead of telling them to stop doing certain things, tell them how to creatively use social media without risking their privacy and well-being. Discuss what their digital footprints can mean for their present and future. 
Establish clear reporting mechanisms
Children as well as staff should know who to come to in case they have any concerns about social media. This could be a member of the management team or the Designated Safeguarding Lead. Similarly, the tools and apps being used by the school should also incorporate important checks and filters. In addition to the Enhanced DBS checks, Sign In Central Record has now included online checks into the app's features which consist of social media and internet searches in association with their partner Verifile.
Platform-specific Resources
South West Grid for Learning (SWGfL) has come up with SWGfL online safety templates for each of the social media apps and platforms. These checklists and guides can help school staff navigate their students' social media ups & downs. Similarly, ProjectEVOLVE has an online digital toolkit that offers a vast library of content, including supporting resources and professional development materials.
It is important that children and young people have a positive experience on social media, so they should feel supported and encouraged towards a thoughtful usage of these apps rather than forced or restricted access to them.