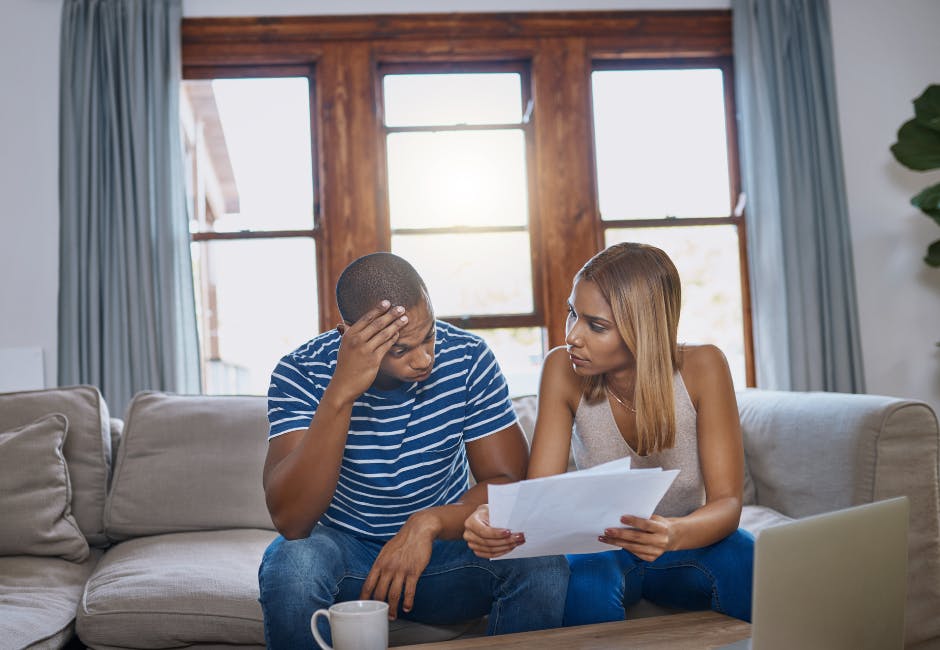 Debt Awareness Week runs from 20th March- 26th March and it is extremely important to also discuss the current cost of living crisis and the impact this is having throughout the UK. The awareness week is promoted and run by StepChange who offer debt support.
The focus of the week is that debt can happen to anyone, and in the midst of a financial and cost-of-living crisis, we know this to be an extremely harrowing reality. Families are struggling to pay their household energy and food bills, fuel costs have increased, and council tax, mortgage, and rental rates have increased significantly. 
People are finding themselves faced with unmanageable payments and spiralling into debt and then of course the cycle continues without being provided with or accessing relief or support.
In May 2022, 7 million low-income households were going without at least one essential (such as a warm home, enough food, appropriate clothing or basic toiletries) and over 2 million families were neither eating properly nor heating their home adequately according to the Joseph Rowntree Foundation.
With debt and financial crisis comes great impact. All households are seeing a huge rise in costs for most things, and this is bound to impact both emotionally and physically upon a person or family's well-being and physical health. Education professionals are continuing to see an increase in child mental health issues and are still working hard to combat the impact from the covid-19 pandemic. Services are strained and waiting lists for support continue to grow. 
The Impact on Children and Young People
According to Barnardos 'At what cost? The impact of the cost-of-living crisis on children and young people report', "more than 1 in 4 of all children in the UK now live in poverty, with millions facing the risk of going hungry. Living in poverty can mean a child is living in a cold home, going hungry, or without everyday essentials." 
A new poll of parents of children aged 18 and under in Great Britain by YouGov conducted for this report found that:
"More than half of parents (54%) have been forced to cut back on food spending for their family over the past 12 months, according to a new survey for this report."
"1 in 5 parents in Great Britain said they have struggled to provide sufficient food due to the current cost-of-living crisis."
"Over a quarter (26%) said their child's mental health has worsened due to the situation."
"1 in 5 (20%) have taken on new credit cards, extra debt or a payday loan."
Young Minds have also completed some research to understand the impact on children and young people and their well-being in August 2022. They found that:
"The cost of living was the major worry for over half (56%) of young people (rising from 50% in May 2022). They reported disruption to daily life, particularly their diet and sleep."
"Those aged 20-25 were particularly likely to feel concerned about money, with 80% always or often worried about earning enough."
"This isn't confined to older children: 21% of 11-year-olds said money worries had caused them stress, anxiety, unhappiness, or anger."
Debt and money worries can have a significant impact on a person's well-being and physical and mental health. A person may feel overwhelming stress, struggle to sleep, feel anxious or depressed, and triggered by small tasks or worries. It is also important to consider that for those who already experience mental ill health, debt and financial worries could be a build-up where the person may not be working to gain an income, or maybe they're avoiding bills so debts are rapidly increasing, or they may not feel able to cope with the additional pressures of the cost of living. Those who are parents and carers could feel additional stress given the additional responsibility of their dependents. 
Gambling can also bring about further debt or financial worries. We have seen an increase in young people also taking part in gambling activities. The Gambling Commission estimated that "around 1.7% of young people aged 11-16 could already be classed as 'problem gamblers' – that could be as many as 55,000 young people across England, Scotland and Wales, and a further 2.7% could be at risk of developing gambling problems if we don't make some changes."
Working with children and young people affected by the crisis:
Listen to their worries and give them a voice.
Allow them to keep the communication going. It is much more beneficial to allow conversations to alleviate worries and concerns as they come up rather than to allow them to develop.
Some children will be feeling embarrassed or maybe being bullied due to not having food or clothing items. It is imperative that schools and parents/carers address this wherever possible and ensure this does not continue.
Some children and young people may be at further risk of abuse, exploitation, and neglect so it is vital that safeguarding continues to be of the utmost priority.
Educate children and young people to be aware of the impact of social media and comparing themselves to others and their lifestyles. 
Access the following guide by Young Minds for further guidance and advice for parents and carers: https://www.youngminds.org.uk/parent/parents-a-z-mental-health-guide/money-and-mental-health/ 
Tips for accessing support as an adult:
Access support at the earliest opportunity. 
Access services to ensure appropriate budgeting and spending habits are in place.
Attend local support hubs or various support services such as food banks.
Take time for yourself to prioritise some self-care.
Try to focus on what you can control and take smaller steps towards managing bigger tasks or concerns.
Know that there is support available to you and seek out some of the many services that can provide advice over the phone, face-to-face, or online.
Further information and support services:
StepChange- https://www.stepchange.org/debt-awareness-week.aspx 
Government- https://www.gov.uk/cost-of-living 
Citizen's Advice- https://www.citizensadvice.org.uk/debt-and-money/get-help-with-the-cost-of-living/ 
GamCare- https://www.gamcare.org.uk/ 
Ygam- https://www.ygam.org/ 
Young Minds- https://www.youngminds.org.uk/parent/parents-a-z-mental-health-guide/money-and-mental-health/ 
Barnardos- https://www.barnardos.org.uk/sites/default/files/2022-10/At%20what%20cost_impact%20of%20cost%20of%20living%20final%20report.pdf