In its new 5-year strategy, Ofsted takes account of the educational context shaped by the pandemic and proposes efforts to ramp up inspections and focus on early years learning. In this blog, we look at the ramifications of these strategic priorities and how safeguarding checks can be incorporated under the same. 
The Office for Standards in Education, Children's Services and Skills (Ofsted, for short) is the watchdog responsible for inspecting an array of educational institutions in the UK. Recently, the body unveiled its strategic vision and key areas of focus for the duration of 2022-27. In the 5-year-vision, the watchdog lays emphasis on ramping up the safeguarding measures like inspections and standard monitoring, designing an educational setting that addresses learning lags, and better recruitment practices for the workforce. 
Ramping up inspections and monitoring of standards
As a watchdog body, Ofsted inspects schools and academies, some independent schools, and other educational institutions, including special schools, pupil referral units and sixth form colleges on aspects of compliance, pupil safeguarding and educational quality. The body also inspects childcare, adoption and fostering agencies and initial teacher training.
In the new plan, Ofsted shares that the inspections will be ramped up to "allow more time for professional dialogue and evidence-gathering." The focus is on making sure that the inspections yield useful outcomes. 
To that end, the inspections are expected to become more holistic: this means that inspections will examine a number of parameters beyond the obvious safeguarding benchmarks. This includes an assessment of how the skills gap is getting plugged, how well school leadership is engaging with other stakeholders and the robustness of the curriculum (as an extension to the inspection done under the education inspection framework - called EIF for short). In fact, the frameworks like the EIF will themselves be evaluated on their performance. 
Earlier, Ofsted had announced the £24 million spending review boost will be allocated towards inspection of all schools by 2025. Chief inspector Amanda Spielman was quoted as saying, "Schools and colleges have worked tirelessly to teach and support children and learners, at a time when their education has been seriously disrupted. Children only get one chance at school. Everyone working in education must do everything they can to give this generation the best possible chance to fulfil its potential. Ofsted will play its part – by giving parents and learners up-to-date information, and by helping schools and colleges shape their plans."
In a nutshell, 
By June 2025, all schools will be inspected.
This includes private schools and outstanding schools that were previously excluded. 
Interventions will take place if schools are found to have poor standards. A timeline of 9 to 12 months will be provided for the implementation of suggested changes. 
While thousands of schools are now controlled by MATs, Ofsted maintains that "the laws that govern how we inspect and regulate have not changed" even though a plethora of schools are now controlled by Multi-academy trusts (MATs). Ofsted has emphasised on Department for Education's (DfE) regulatory review. So if you are looking for a software solution to help you ensure full compliance with DfE legislation, SCR Tracker can guide you through which checks are required for different types of employees, and when they need to be carried out, so you can be sure that you're compliant with current legislation.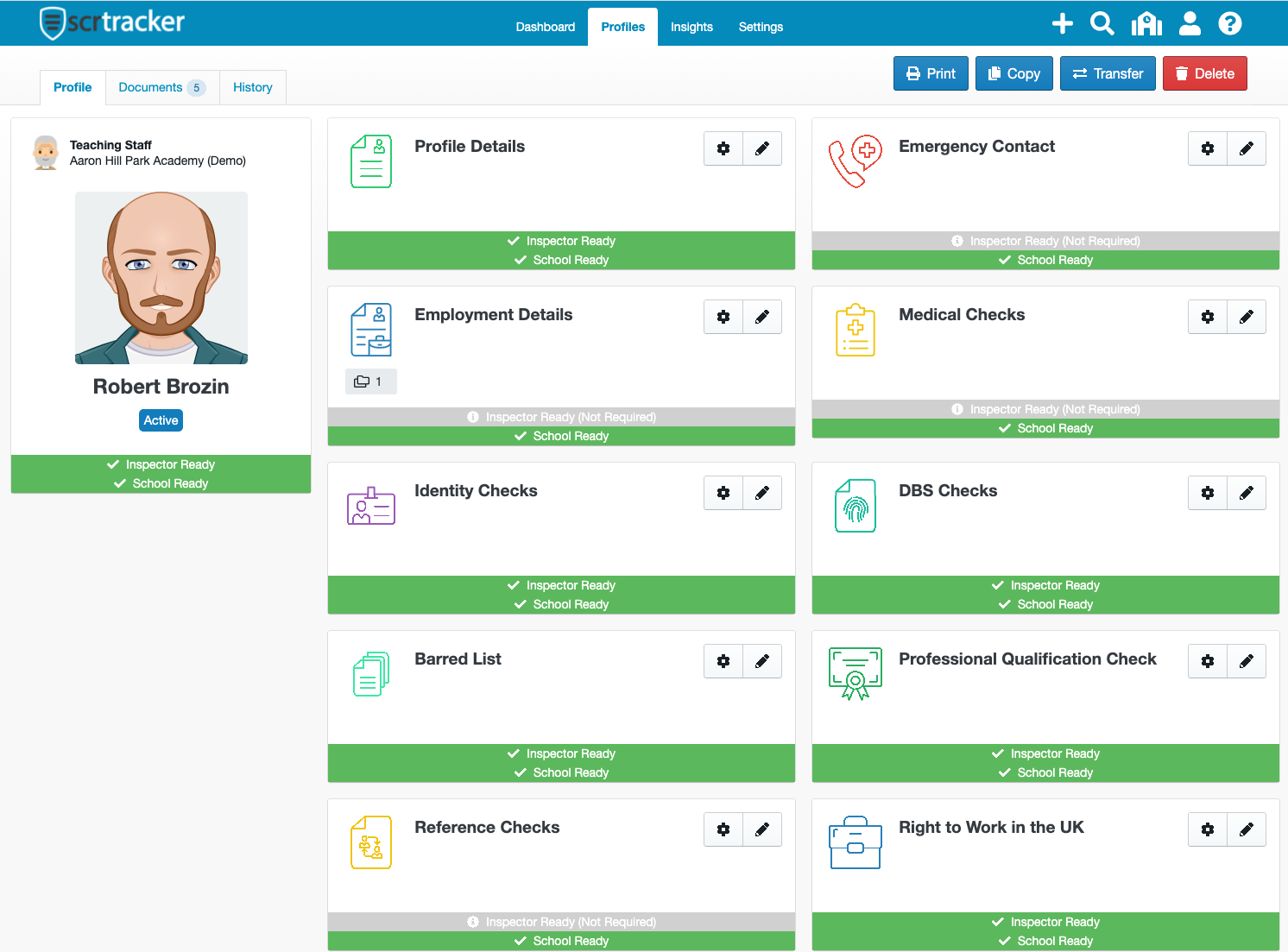 Spotlight on Keeping Children Safe in Education
As we were mentioning in the previous point, Ofsted has indicated that it will work with the DfE to increase its powers to act when children are being educated in illegal schools. 
In the past year or so since the pandemic and lockdowns, newer risks and incidents have come to light. Inspections in the coming time will cover these bases as well. This means that Ofsted inspectors will look at the policies schools have for incidents and reports of sexual violence and sexual harassment, peer-on-peer abuse, among other sensitive incidents in the wake of the Everyone's Invited scandal.
The inspectorate also recommends the inspection of local safeguarding partnerships under a new joint targeted area inspection programme.
Bolstering practices through data and rigorous research
As the other nuts and bolts are set up, Ofsted seeks to also "improve sharing of safeguarding information and data-sharing". Ofsted plans to collaborate with other organisations in this field to broaden the data and insights. This research will then also be made accessible for everyone. 
The hope is that these insights will improve practice as they are used by schools, decision-makers and inspectors.
Schools and MATs will find the use of a tool to help with insight capturing, analytics dashboards, and other such features, handy. Headteachers, Safeguarding Governors and other colleagues can make use of such a system for daily updates and notifications. 
Focus on Early Years' Learning
Ofsted has, time and again, expressed concerns about the impact of the pandemic on the quality of early years' learning. This strategy of Ofsted creates actionable agenda for plugging this gap. 
First, it seeks to enhance high-quality teaching, for which it will "develop specialist training on early years education". The pandemic-driven workforce crunch has been acknowledged, and concerns about the dwindling number of childcare providers have been highlighted as well. This also jeopardised their overall wellbeing in addition to their academic progress as vulnerable children, at risk of harm or neglect, disappeared from teachers' line of sight.
Ofsted also promises to improve the quality of early years providers through the use and implementation of research and insight towards the support of young children's physical, social and wider development.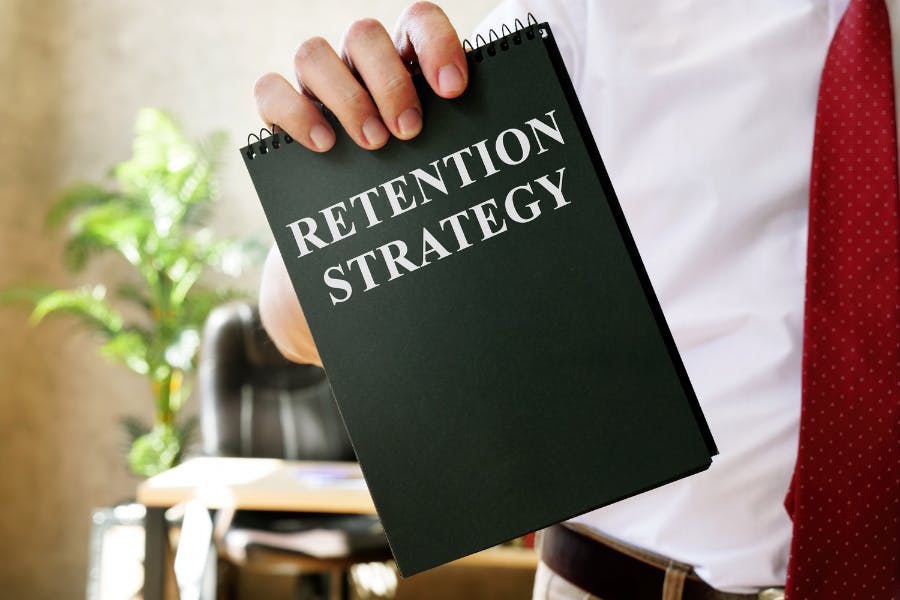 A Specialist Staff Approach
Ofsted also hints at efforts to strengthen the workforce retention strategy. No organization has ever liked the idea of a high employee turnover: it adds to costs, hassles, and friction in workflows. Ofsted wants to look at the recruitment and retention approach and make it more proactive and flexible. The body is acknowledging the need to "develop specialist knowledge in growing areas of work" such as MATs.
In order to retain highly professional, credible people on staff, the new workforce strategy will focus on taking the average length of service for inspectors to at least 3-4 years. At the same time, the watchdog will work to improve the diversity of staff across all grades.
This is another aspect where efficient and easy statutory tracking of safer recruitment checks can be done through a Single Central Record tool. SCR Tracker provides a system to walk you through each pre-employment check, to see compliance by filling all sections complete and uploading evidence documentation on each staff profile.
Keeping an accurate Single Central Record is imperative to your promise of keeping children safe in education. With SCR Tracker, you can always be inspection-ready.