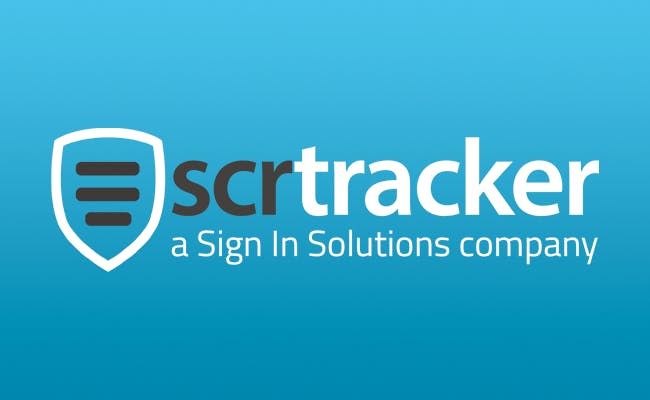 We are delighted to announce that we have partnered with Sign In App and are now part of the Sign In Solutions Group (SIS).  
Over the past four years, we have built an established position in the Edtech market, and today we are excited to join forces with Sign In Solutions - a global provider of cloud-based visitor management and risk mitigation software backed by PSG. As part of this international group, SCR Tracker will gain a broader geographical reach and be able to offer additional solutions in line with Sign In Solutions' Visitor Management 2.0 (VM 2.0) vision.
SCR Tracker was founded by Gary Le Sueur, alongside Ben Gale and Luke O'Dwyer in 2018. Since then the company has gone from strength to strength, with over 1,350 UK schools and trusts now using our software nationwide.  Gary Le Sueur, CEO says "expanding into Visitor management was always a logical next step for us, to provide a full end-to-end solution for safeguarding where the Single Central Record is not an afterthought. By joining Sign In Solutions, we get to skip the build steps, and go straight to having a complete integration with a fantastic leading solution offering incredible value to all current and future customers."
Deployed in over 17,000 organizations around the globe, from primary schools through to some of the world's most recognized brands; Sign In Solutions is committed to mitigating risk and improving employee experience in workplaces of all sizes. 
"We are thrilled to welcome our new colleagues from SCR Tracker. As part of Sign In Solutions, SCR Tracker, soon to be known as Sign In Central Record, will enhance the safety that can be provided to schools, ensuring that people attending sites have the relevant background checks. We were a team of just twenty back in August 2021 and now we are two hundred strong, working from five countries as part of a truly global business. This confirms our commitment to evolving our technology and supporting our customers, including investing in specific sectors such as education and healthcare," said Dan Harding, COO of Sign In Solutions and CEO of Sign in App.
To find out more you can read the official press release by visiting www.signinsolutions.com/resources/press
ENDS
About Sign In Solutions
Sign In Solutions is an innovative workplace enablement partner that goes beyond traditional visitor management, combining the comprehensive software and real-time analytics modern organizations need to mitigate risk, elevate experiences, and empower people. Launched in 2021 with support from PSG, Sign In Solutions acquired Sign In App, Sign In Enterprise (formerly Traction Guest), ThreatSwitch, Pronestor and 10to8, expanding its reach to more than 60 countries worldwide. To learn more about Sign In Solutions, visit www.signinsolutions.com.
About Sign in App
Sign In App is a modern and fun way to sign in visitors and staff. With a variety of customisable features, Sign In App is perfect for schools, colleges and universities. With the ability to integrate safety and security features with your existing MIS system, it's easy to start using Sign In App to sign in visitors, staff and students on-site.  From smartphone contactless sign in to RFID and QR code scanning, you can choose the sign in option that works best for your organisation. To learn more about how Sign In App can help your school, visit www.signinapp.com